from Gronda Morin: Were the president's men using the surveillance assets of the U.S. government to track the FBI investigation from the outside?"
Gronda Morin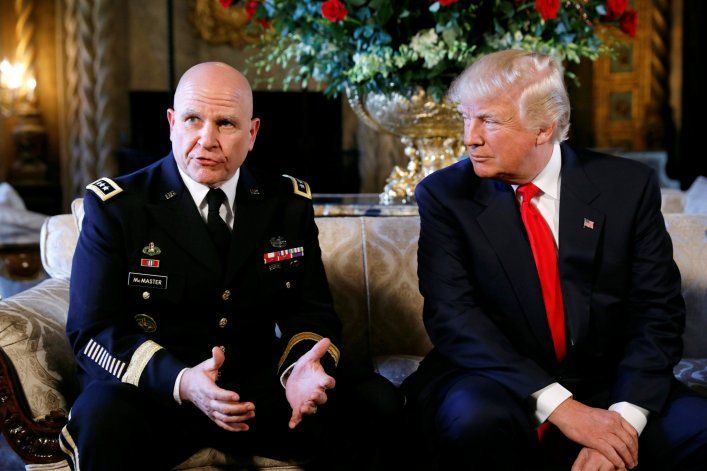 McMaster/ Trump
Today, (3/20/17), it was finally disclosed that on 3/21/17, Representative Devin Nunes (R-CA) reviewed intelligence data pertinent to the president's claim of having been under surveillance. with two sources at the White House, Ezra Cohen-Watnick and Michael Ellis, both known associates of Mr. Nunes.
Then on 3/22/17 he had his huddle with the US House Speaker Paul Ryan (R-KY) before he participated in a quickie press conference, followed by a run to the White House to share his findings with the president which culminated with him holding another press conference.
Now on  (3/30/17), we learn about a White House letter stating that in the course of the staff doing they regular duties, they inadvertently discovered the intelligence data which was shared at the White House with Rep. Devin Nunes, but which has yet to be shared with his fellow committee members.
Note: Rep. Nunes and his spokesperson have previously…
View original post 969 more words