I'm delighted to have Robbie Cheadle as Featured Blogger this month on Art by Rob Goldstein.
Robbie writes poetry and prose and she makes exquisite art with edible icing.
What is fondant and what is fondant art?
Fondant is also called sugar dough or plastic icing. It is a pliable edible icing that has a consistency a lot like play dough. It is perfect to make all sorts of edible decorations for cakes.
To me, fondant art is the use of fondant to sculpture beautiful or interesting or just plain fun flowers, figurines and other items for use as toppers on cakes. I am self-taught as my interest in fondant art developed after my children were born and I never had the time to attend a fondant art course. There are some wonderful books on fondant art available from Amazon and I used these to learn how to make basic flowers and figurines. Once you have the basic skills, it is easy to adapt them to anything you want to make. For me, the most difficult things to make from fondant are wired flowers and detailed faces. The baby girl below is an example of a figurine with detailed fondant artwork:
How did you develop an interest in baking as an art?
I started baking after my boys were born. I had always enjoyed art although I never took it as a subject to matric at school. Sculpture was my favourite form of artwork. Initially, I came up with magnificent themes for my boy's birthday parties. I always had an astonishing cake in my mind for each event but I could never get anyone to create what I wanted. What I got was always so far away from what I had imagined. I decided to make my own cakes and one thing led to another. A few years later, I had mastered the techniques of making flowers and figurines and now I experiment with facial detail and colour.
Who is Sir Chocolate and how did you create the character?
Sir Chocolate is a fictional character created by my son, Michael. He is made from chocolate and owns a chocolatier in Chocolate Land. In Chocolate Land all the houses, trees and creatures are made from sweets, biscuits, chocolate, fondant and cake. Sir Chocolate has a friend, Lady Sweet, and together they help solve all sorts of situations that arise in Chocolate Land.


Michael has a learning barrier and, when he was younger, that made it difficult for him to learn to read and write. We started writing the Sir Chocolate stories together, using our joint ideas, to encourage Michael to write. He illustrated the original book himself with his own drawings. Michael is a good artist for his age. Later, when we read the stories to other children and discovered how much they enjoyed this idea, we started making the fondant figurines and other artworks to go with the stories. It was great fun for all of us.
What kind of books did you like as a child?
As I child I read everything I could get my hands on. I learned to read at the age of four years old and spent a lot of my time immersed in a book. I read a lot of Enid Blyton books, my favorites among her many series' being The Faraway Tree, Mr Pink Whistle and The Wishing Chair. I read Sue Barton, Mallory Towers, Alfred Hitchcock, Franklin W Dixon (Hardy Boys) and Willard Price. Strangely, I never read adventure stories for girls (like Nancy Drew). I always fancied the books for boys were better and more exciting.
At the age of 10 years old, I had exhausted the children's section of the local library. I started "borrowing" my mother's books and reading them secretly behind the couch. I read all of her Stephen King horror books as well as Dean R Koonz. I developed a huge love of supernatural / horror books which has stayed with me throughout my life.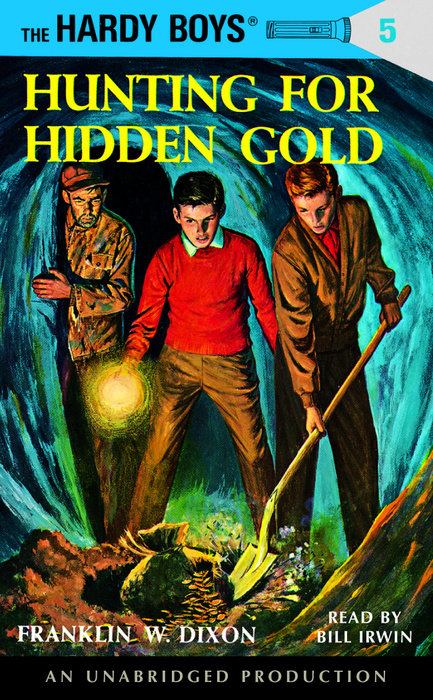 How do you manage multiple blogs
I have three blogs. Robbiesinspiration is my children's books and artworks blog. I try to keep my posts on this one light and child friendly. This is my original blog and has been a learning adventure. It has evolved over the past 2 ½ years and I now include some thought around interesting literature and famous / popular children's books on this blog. A lot of my poetry also goes to this blog unless it is unusually dark.
Bakeandwrite is my paid blog. This one is largely for showcasing artworks and reviews for my own children's books. I don't use the blog that often, it is more of a website with purchase links to all my books. I did try to develop the blog on this site but it wasn't that successful. Paid blogs don't have the same features and functionality as the free wordpress blogs but I still like this one and see it as my flagship site. Bakeandwrite is linked to my Instagram and Pinterest accounts so all my recent artworks and photographs are available on this site.
RobertaWrites is my latest blog. This one is to share my historical interests and research as well as my horror and supernatural writing. Roberta is my full name and Eaton is my maiden name and I thought it would be a good idea to clearly separate my adult horror writing from my children's writing. I have some common followers on this site and also a lot of different followers who share an interest in horror and supernatural books and writing.
How do I manage them all? I am a very orderly person. I now try to post to robbiesinspiration on Saturday, Monday and Wednesday and to robertawrites on Sunday, Wedneday and Friday. It doesn't always work exactly like this, I am fairly adaptable and if I write for a prompt and it fits better on robertawrites I post there regardless of the day. I only post to Bakeandwrite once a week and that is always to showcase cake art and my own reviews.
What sparked your interest in poetry?
One of the authors I read copiously as a tween was LM Montgomery. She is famous for her Anne of Green Gables series but she has another series about Emily of New Moon. In that series, Emily is the daughter of a writer and fancies herself as a poet. The book describes her interest in poetry and how she developed it. This book inspired me to start writing little poems and bits of descriptive writing. Interestingly enough, these books are set in Canada and include a lot of description of snow. I had never seen snow but I wrote a lot about it at that time. I certainly was limited by writing what I knew.
How does your personal history influence your writing?
Hmmm! Interesting question. I don't think my personal life influences my writing overly, other than the chronic illnesses that both of my boys suffered, and continue to suffer, from. My poetry is very influenced by my "now" and state of mind. If I am very happy or very upset it comes through. I think you can read my state of mind like a book from the poetry I post.
I am naturally a happy and upbeat person. I am also hugely determined and driven. These characteristics help me in all aspects of my life.
How does writing poetry differ from writing prose, and where do they intersect?
For me personally, I can't draw any parallels between my poetry and my prose writing. They are two entirely different mental processes. It is the same with my business writing that differs significantly form fictional writing.
I can't force myself to write poetry. It just comes to me. I see something, or experience something, that elicits an emotional reaction from me, usually a big one. When this happens the poetry just flows. It almost comes into my head fully formed, it is difficult to explain. I just catch the thoughts and write them down. I don't edit my poetry much at all.
Prose fictional writing is different. I can find ideas to write about. I do research on historical events and, especially, ghosts from the past and often those poor long dead people have a story that needs telling. I do a huge amount of research for my adult writing. Through the Nethergate, for example, includes the stories of a number of ghosts who are all characters in the book. I had to research when they died, what life was like at that particular point in time i.e. 13th century, 12 th century, 17th century and 19th century, what they wore, ate, drank and the social and economic environment of the time. I check all the details to as many different sites as possible so it takes a long time. I can spend four hours writing and only produce 500 words because I checked the facts to 10 different sites. Even with good quality sites, the facts can vary, especially when you go back to the 12th and 13th centuries. When they vary, I take the more popular and common viewpoint. I can't bear the thought of being factually inaccurate and I am like this in my business writing too. My African Capital Markets series was written using more than twenty different sources.
What are the two most important things you have learned about blogging and writing
With blogging I have learned that I have to choose which blogs and relationships I want to develop. There are so many amazing blogs but it works better for me to interact frequently with specific bloggers who I really enjoy and who I feel an affinity for. I have been most fortunate with blogging as I found the most delightful community, of which you and I are both a part. This has made blogging a pleasurable and wonderful experience for me. I have learned so much and been given so much support in this community by all of its wonderful members. I try to read as many of their posts as is possible, given that I do have a full time job, family and my own writing aspirations. So, in summary, with blogging, I read blogs I like run by people I enjoy as virtual friends.
With writing, I have learned that this is a huge learning experience and challenge. Initially, I thought that I would find my voice but writing my way and not allowing other people to influence my process. I have realised that this is completely wrong. Writing is 10% ideas and 90% technique, like everything else in life. I am focusing on learning the techniques now. I didn't study English or creative writing so I know I have a lot to learn. I invest money in developmental editing and critiques and I invest time in implementing the advice, even if it means re-writing entire chapters. My motto is: If it is worth doing, it is worth doing property. Writing is my passion now as it presents a huge challenge to make everything I write the absolute best it can be. I can spend hours on a single chapter. It is very absorbing.
What advice do you have for new blogger?
Blogging is a passion. You can't just write posts, push them out into the virtual black hole and expect other people to take an interest in them. You have to put effort into blogging and make friends and read their posts. My advice is to follow blogs that interest you and make friends with other blogger. Blogging should be a fun way of learning new information, almost like having a conversation with a friend. Blogging should be something you look forward to and not a chore.
Will you share a couple of poems with us?
Wedding fun

Down the aisle she floats,

Complection, peaches 'n cream;

Hair, a spun gold mass,

Shimmers in a bright sun beam.

Dress a gorgeous creation,

Shoes and veil, match,

A playful zephyr blows,

The veil on a twig to catch.

Her happiness, like sunshine,

Is a joy to behold;

Their love is a journey,

Just starting to unfold.

The groom, strong and manly,

Full of fun and smiles;

Easily he ensnared her,

With his attentive wiles.

The guests gaze enchanted,

As they take their vows;

The bride, blushes and giggles,

He, his audience, wows.

We wish them all the best,

As they start their life together;

Their bonds of love strong,

To last from now, forever.

By Robbie Eaton
Who's really free

The sky is dark, coloured an unrelenting grey;

Outside it's damp and dreary, a dismal day;

I gaze out of the window, splattered with rain;

I stretch – an attempt to ease my physical pain;

The lines of traffic extend for miles each way;

A depressing sight that fills me with dismay;

The landscape is blurred, shrouded by a soft mist;

An addition that gives the scene a threatening twist;

Tall buildings adorn the horizon, shabby and bleak;

Tiny ants dart inside, refuge from the rain they seek;

A ray of sunshine, creeps through a gap in the cloud;

It gleams bright and bold, of its success quite proud;

An arrow formation of birds crosses my line of vision;

The rain and the cold have forced a flight decision;

Such a contrast from my world, confined and cramped;

The birds, completely free, from this land have decamped;

They roam, unfettered, across an unrestricted, spacious world;

As I watch, my toes in my smart shoes, are tightly curled;

I turn away abruptly, back towards the bright, artificial light;

I quell any questioning thoughts invoked by this compelling sight.
Thank you Rob, for this wonderful opportunity to interact with our delightful blogging community.
About Robbie and Michael Cheadle
Robbie, short for Roberta, is an author with five published children's picture books in the Sir Chocolate books series for children aged 2 to 9 years old (co-authored with her son, Michael Cheadle), one published middle grade book in the Silly Willy series and one published preteen/young adult fictionalised biography about her mother's life as a young girl growing up in an English town in Suffolk during World War II called While the Bombs Fell (co-authored with her mother, Elsie Hancy Eaton). All of Robbie's children's book are written under Robbie Cheadle and are published by TSL Publications.
Robbie has recently branched into adult horror and supernatural writing and, in order to clearly differential her children's books from her adult writing, these will be published under Roberta Eaton Cheadle. Robbie has two short stories in the horror/supernatural genre included in Dark Visions, a collection of 34 short stories by 27 different authors and edited by award winning author, Dan Alatorre. These short stories are published under Robbie Cheadle.
Robbie has also recently published a poetry collection, Open a new door, together with fellow South African poet, Kim Blades.
Follow Robbie Cheadle at:
Blog: https://bakeandwrite.co.za/
Blog: https://robbiesinspiration.wordpress.com/blog/
Goodreads: https://www.goodreads.com/author/show/15584446.Robbie_Cheadle
Facebook: @SirChocolateBooks
Twitter: @bakeandwrite
Follow Roberta Eaton at:
Twitter: https://twitter.com/RobertaEaton17
Facebook: https://www.facebook.com/robertawrites/?modal=admin_todo_tour
Blog: https://wordpress.com/view/robertawrites235681907.wordpress.com
Purchase all Robbie and co-author's Books from:
https://www.amazon.com/author/robbiecheadle
OR
Portrait of Robbie Cheadle, photographs of fondant art, and bookcovers for material written by Robbie Cheadle are owned by Robbie Cheadle.
'Wedding Fun' and 'Who's Really Free' (c) Robbie Cheadle
Rob Goldstein 2019