I was out in the City on a sun drenched Thursday in San Francisco.
It was a day away from the Internet of Trump, though his name came
up in the chats I had with the people I met on my stroll around the City.
We are the riff-raff of San Francisco, the people who make the City real.
Word on the street is Trump's shithole presidency ain't gonna sully us.
We like our democracy; we like how it lets us bitch it out when we think
it's wrong…so hands off, Vlad.
If you don't like our diversity we glad your ass ain't here, cause we ain't
got time for it.
As Auntie Maxine says, we don't honor you. We don't respect you, and
we don't want to be involved with you.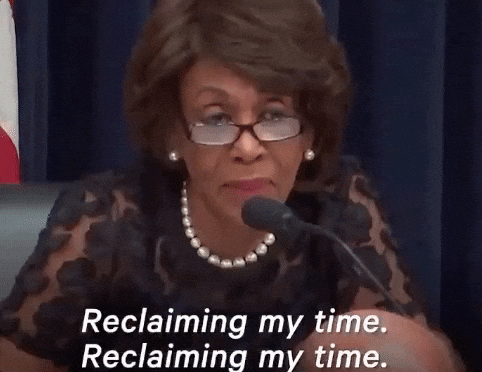 We're part of long red line that stretches all around the globe; we San Franciscans who ride the bus and walk the City.
We're #TheResistance and we call bullshit because it keeps us alive in a system that wants divided and shooting each other.
We're poor, not stupid.
And we vote. Mostly Blue.
As the mid-terms near we find ourselves facing the same firehouse of lies as we did in 2016.
from a 2017 article on Lawfare:

The recent revelations from Silicon Valley giants Facebook, Google, and Microsoft—revelations that Russia likely spent hundreds of thousands of dollars on politically targeted advertising that spread disinformation—illustrate how Moscow is pursuing long-standing foreign policy goals while adapting to changing technology. The political ads appeared to address both sides of the U.S. political divide, reaching millions of Americans. The goal of these ads appears to be the widening of domestic divisions and amplification of existing fears. Some Facebook ads, for example, supported the Black Lives Matter movement, while others aimed to paint the organization as a danger to society. Some ads appeared to highlight support for then-candidate Hillary Clinton, while others attempted to alarm potential voters by showing her popularity with Muslim women. In a number of cases, the ads were targeted directly at key demographics in Wisconsin and Michigan.

Addressing Russian Influence: What Can We Learn From U.S. Cold War Counter-Propaganda Efforts?
They're Back
The House and Senate Majority does nothing to stop Vladimir Putin from using the internet as a weapon against the American People.
Here's what Microsoft Bing had as the lead story in the U.S. last Friday:
Examine the headline and ask yourself who processed the photos, who chose
the wording and the layout, and why?
Why is this racist opinion peace the lead story on my Bing news feed?
Maybe the answer is simple, but how many people ask why?
"No one believed in Trump, not even a little bit," Soldatov says. "It was a series of tactical operations. At each moment, the people who were doing this were filled with excitement over how well it was going, and that success pushed them to go even further." Andrei Soldatov
Gaslighting makes it hard to know what's real because the lies are based on a smattering of truth.
MS Bing category, the U.S. South
According to Bing the lead story in the South is this Fox headline
about a Mother who stopped a kidnapping.
The lie is in the frame
For Fox, the story is about the firing of a gun, which is why the
headline is a lie.
The writer tortured English to make sure we knew that Mother had a gun.
Texas mom shoots man who tried to take car with her kids inside a gas station!
That sentence is almost not English.
Fox has headlines in all of Bing's regional categories in the U.S.
This was the big story in the Midwest last night.
Heroic white vet on a lonely MAGA hatted parade of patriotism.   It's as
if he's braving persecution.
And why are the photos of three criminal looking men from Latin America in the upper right of the screen?  Why does Fox call these men 'non-Citizens'?
I checked in with Bing this morning for the lead story in the United States and again, the lead is from Fox.
Do I sense persecution as an emerging Trumpian theme?
This is supposed to be a random video but we know from the 2016 campaign
that Putin hired actors and staged events.
Active Measures includes the staging of events for the media.
I think it's propaganda because it fuels the stereotypes and racial
animosity that gave Putin the edge in 2016.
Fox wants me angry.
U.S. investigations are mostly focused on what Russia did in 2016, instead of what it will inevitably do in 2018 and 2020. The Atlantic
What can the average American do to protect themselves from this inevitable onslaught of lies?
Trump can't gaslight people who know what he's doing. Trust your eyes and ears, if you think you heard the President say he fired Comey over Russia, you did hear him say it.
False information sometimes comes from trusted friends who haven't verified their sources.  My friends and I agree to verify all news reports. If we can't verify a story it's false.
Question Headlines. Forbes reports most Americans are fooled by fake headlines.
Disinformation is often click-bait with deceptive content designed to smear political opponents.
Question news reports that normalize politicians who use name calling and smear campaigns. The people need political leaders who discuss policy.
Look for a story on multiple platforms across a spectrum of opinion.
I use CNN, MSNBC, Bloomberg, The Wall Street Journal, The Washington Post, The New York Times, The Chicago Tribune,The UK Guardian, The Telegraph, PBS the U.S. News & World Report and the BBC.
I also use Snopes.com 
If a story is only on marginal outlets on the political extremes it's either a distortion of the truth or an outright a lie.
Protect yourself from disinformation on social media by following different people with different points of view.
Legitimate news sites list who runs the site and have a straightforward mission statement with an easy to verify listed of owners and staff. A news site without an 'about us' section is a fraud.
Verify quotes. If you read that President Obama says he's going to run again
in 2020 run a search. If he said it, read the context. A quote out of context is
the same as a lie.
Opinions are not fact.
Sean Hannity is not reporting news, he's telling you what he wants you to think:
If your vote didn't count, Putin and the GOP wouldn't be working so hard to psych you out.
Click here for more information on False or Misleading Website
Header image Rob Goldstein, 2018
Screenshots used for educational purposes and are fair use as I understand it.